INLAND TRANSPORTATION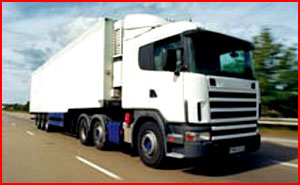 Bangladesh has a monsoon (Rainy Season) in a calendar year comprising 3-4 months. In order to protect consignments from damage and wet, Covered Lorries/Van are essential in our trade. Considering the great interest of the Shipper/Consignee, we introduced the Covered Van in to the market and now we have 12 (Twelve) Covered Vans to provide excellent services to our valued clients. We run this sector with skilled manpower and modern technicians.

Apart from our sea freight expertise, we are in a position to offer our customers an extensive network of container haulage / trucking & land transportation service covering all of inland point of Bangladesh. We are also able to accommodate any large or outsize loads or indeed any that has special handling requirements. Our container haulage / trucking services are designed to handle your shipment door-to-door without utmost care and get it there on time, every time that reinforce our commitment to customer satisfaction.

To satisfy our customers' needs and expectations, we successfully operated the road transport division, which reflects the integrated quality services of our company provides.