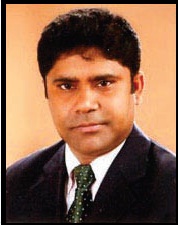 Mian Ashique-e-Mustafa
Managing Director
In 1983 we have started our family business and then we diversified our business in the areas of C&F Agent (Customs Brokerage) licensed by Chittagong Customs House. Possessing all the required licenses, we are capable of providing personalized and professional services of export/import clearance for both air and sea freight in a swift and efficient manner. As a result of our dedication and commitment to our customers' need, we offers our customer reliable and cost-efficient customs clearance programs & door to door services. Our customs clearance personnel are well versed in Bangladesh customs requirements and regulations and we have custom experts in each country throughout our international agency network. Our Managing Director was a leader of Dhaka Customs Agents Associations and has been elected as a customs affairs secretary. Also he is one of the leader of BAFFA Bangladesh Freight Forwarders Association.
There were 4/5 local clearing & forwarding companies, who were called C&F agents in trade arena, claimed themselves as freight forwarders. In the early 1989, some so called C&F agents took initiatives for launching freight forwarding activities and started to develop this trade and its related services. Since then our Managing Director have been involved with this trade and still in the field to offer classic service by the Freight Forwarding, NVOCC & Multimodal services to local and overseas customers. We have established a cordial working-relationship with the port & customs authority and trade bodies. We always ensure the quickest possible period of operation both for export and import. We are highly careful to establish nomination in favor of its valued customers. From the very beginning of 1989, we are being honored by the Local & International Vendors as one of the leading freight forwarding companies in Bangladesh with entire satisfaction of the valued clients.
Patronized by the vigilant and committed Board of Directors a qualified, experienced professional team is working in different departments of the group to serve it's valued clients. Viewing our past efficiency and experience, no doubt to say that we can serve our clients with confidence around the world and all efforts belongs to achieve the maximum satisfaction of the customers.
Now all the companies under skasgroup are in the leading position within it's working areas due to confidence of our trusted customers and dedication of our team members. We could achieve a tremendous business turn over in the previous financial years. We are working compactly & consolidate to play a vital role to boost up the country's economy, specially in the Shipping & Forwarding. We have chosen a course of diversification with shipping since its foundation. We have met many challenges in this ambitious route successfully and we are always ready to face the future challenges with full confidence and dignity.